The "Life" of a Collection - Managing Today for Tomorrow
17.00 - 18.00, 7 JULY 2020
When people think about a "collection", they often consider its start and endpoints. However, there is far more to an object's "life" within a collection than its acquisition, and eventual sale or donation.
Moderated by Thomas Marks, Apollo Magazine and with an introduction from Will Korner of the Art Loss Register, our esteemed panellists will discuss the vision and practicalities of how collectors and their advisors form and manage collections through research, exhibitions, publications, education, and other initiatives. It will examine the opportunities and networks available that dealers, advisors and others offer collectors to in realising this vision, and will address, for example, how dealers assist collectors in researching, sourcing and curating works; how and why provenance research is conducted; and the involvement and focus of independent curators, collection management specialists and advisors.
Moderator: Thomas Marks, Editor, Apollo Magazine
Thomas Marks is the editor and publisher of Apollo. Founded in 1925, Apollo is one of the world's most prestigious art magazines. Since becoming editor in 2013, Thomas has relaunched the Apollo website (www.apollo-magazine.com) as a forum for daily art news and established the forward-looking Apollo 40 Under 40, a publication celebrating talented young people in the art world. He regularly interviews artists for the magazine, and has written many essays about museums and their collections - including the Uffizi and the Prado.
Thomas holds an MSt Romantic and Victorian literature and a DPhil on Victorian poetry and architecture from Magdalen College, Oxford. He has written on art and literature for a wide range of publications, including The Telegraph, the Times Literary Supplement, Literary Review, and the New Statesman.
Amelie Ebbinghaus, Director, Art Loss Register
Amelie is a Director at the Art Loss Register and manages the ALR's provenance research team and German-speaking clients. She works closely with auction houses, art fairs, dealers, collectors, and museums to assist them in due diligence on artworks, and liaises with victims of spoliation to ensure that issues raised in research are addressed and resolved. Amelie trained as a lawyer in Germany and worked in Intellectual Property litigation in Berlin and Hamburg for several years.
Mireille Mosler, Founder, Mireille Mosler Ltd
Mireille Mosler has thirty years of experience as a dealer in old masters, 19th century and contemporary art. Active in the art world since 1985, the Dutch art historian moved to New York to continue a career in the art world, establishing Mireille Mosler Ltd. in 1999. Mireille works independently as a private dealer and art advisor serving collectors worldwide. Mireille Mosler has placed art in the collections of The Metropolitan Museum of Art, New York, The J. Paul Getty Museum, Los Angeles, The National Gallery of Art, Washington, The Cleveland Museum of Art, Cleveland, The Clark Art Institute, Williamstown, Minneapolis Institute of Art, Minneapolis, The Ashmolean Museum, Oxford, and many other institutions and private collections.
Petra Warrington, Solicitor, Hunters Law LLP
Petra is a solicitor at Hunters Law LLP specialising in art and cultural property law. Her work includes resolving issues of title, provenance and authenticity, as well as advising on acquisitions, loans, cross-border movement and sales of works of art. She regularly speaks and publishes on art law topics and is a panel mediator with Art Resolve. Prior to pursuing a legal career, Petra held research, collection management and business roles at museums, galleries and auction houses.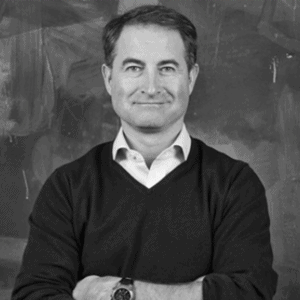 Christian Levett, Collector
Christian Levett is a British investment manager with a passion for history and art. A fanatical, but highly ethical collector since childhood, he decided to form a museum to place his antiquity and classical art collection on public display, opening the Musée d'Art Classique de Mougins in June 2011. Since then the museum has gone from strength to strength, winning international awards and loaning dozens of objects to other museums and university exhibitions all over the world. Christian himself is a keen philanthropist in the field, sponsoring multiple exhibitions, archaeological excavations and academic positions. He is a member of the Arms and Armour Committee at The Metropolitan Museum of New York, a member of The Visitors Board of The Ashmolean Museum Oxford and is a past board member of The Hadrian's Wall Trust. He is also an Honorary Fellow of The Ashmolean Museum, an honorary fellow of Wolfson College Oxford and a member of the Oxford University Chancellors Court of Benefactors.
And an introduction from Will Korner, Art Loss Register
Will Korner, Manager of International Art Fairs, Art Loss Register
Will Korner is the Manager of International Art Fairs at the Art Loss Register, leading the vetting teams at TEFAF, Art Basel and many other of the world's leading art fairs. Will also manages relationships with dealers and private clients, is an Antiquities Specialist [and runs the ALR's quarterly pub quiz, of which there will be a special edition as part of London Art Week]. He joined the ALR in 2014, having previously studied Archaeology and Ancient History BA at the University of Birmingham, and an MA in Cultural Heritage Studies at UCL.