WOMEN PAINTERS IN FRANCE
FROM THE TWILIGHT OF THE ANCIEN RÉGIME
TO THE JULY REVOLUTION
Photo © Didier Plowy
17.00 (BST) / 12.00 (EST)
TUESDAY 13 JULY
In May 2021, the exhibition Peintres Femmes, 1780-1830: naissance d'un combat opened at the Musée du Luxembourg in Paris. Emanuela Tarizzo will be in conversation with the exhibition's curator, Martine Lacas, and fellow authors of the catalogue, Melissa Hyde and Séverine Sofio, about the achievements of the women who chose a career as painters between the twilight of the Ancien Régime and the dawn of modern France. We will look closely at their works and explore the unprecedented shift in the status of female painters, both within Academic settings and society at large, that took place in this period. Taking the exhibition as our starting point, we will look at how our speakers have contributed to renewing perspectives on the female painters of this era, questioning some of the reasons their work has often been overlooked.
We invite you to embark on this journey of discovery by playing this video and listening to Martine Lacas' introduction (English subtitles available).
Emanuela Tarizzo is Gallery Director at Tomasso in London, and a member of the board of London Art Week. She received her Bachelor's and Masters degrees from the Courtauld Institute of Art, and specialises in European Paintings and Sculpture from the 15th to the early 19th centuries. Since joining Tomasso in 2014, she has organised exhibitions, including joint shows with fellow art dealers and contemporary artists, authored Tomasso's exhibition catalogues, and regularly hosted talks and conversations with scholars. Tomasso specialises in European Sculpture and Master Paintings, and has long collaborated with museums internationally, through loans, donations and acquisitions.
Martine Lacas is a writer, researcher and independent curator. She received her PhD in the History and Theory of Art from the École des Hautes Études en Sciences Sociales, and her research focuses on pictorial representations from the Renaissance to the 19th century. She has contributed to a series of colloquia, and her critical writings and books include Au fond de la peinture. Une poétique de l'arrière-plan (Seuil, 2008), Désir et peinture (Seuil, 2001), Rodion Romanovitch Raskolnikov, Portrait of a man (Éditions Loco, 2014), and Des femmes peintres, du XVe à l'aube du XIXe siècle (Seuil, 2015). She is the curator of the exhibition Peintres femmes, 1780-1830. Naissance d'un combat at the Musée du Luxembourg, Paris (2021).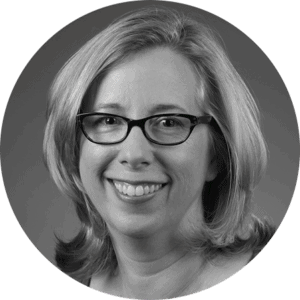 Melissa Hyde is Professor of Art History and Distinguished Teaching Scholar at the University of Florida. Her field is eighteenth-century art, with a special interest in women and gender. Her publications on women and the visual arts include edited volumes, Women, Art and the Politics of Identity in Eighteenth-Century Europe, Plumes et pinceaux: l'art français vue par les Européenes; and most recently, an article entitled "Ambitions, Modest and Otherwise of Two Parisian Painters: Marie Anne Loir and Catherine Lusurier," Studies in Eighteenth-Century Culture, (vol. 50, spring 2021).
Séverine Sofio is a sociologist at CNRS and a graduate of the Ecole du Louvre. She is specialised in the social history of artists in the pre-modern art world and published a book in 2016 on women artists in France (1750-1850). Her next book (in preparation) analyses the long-term construction of artistic fame and the persistence of names in collective memory, using the case study of the intertwined biographies and posterity of three 18th-century French painters - Adélaïde Labille-Guiard, Gabrielle Capet and François-André Vincent. Séverine Sofio is also presently the editor-in-chief of Biens symboliques/Symbolic Goods, an online social science journal on art, culture and ideas, and the coordinator of a research program on translation and multilingualism in the humanities and social science.