The Jewish Contribution to Art Dealing in London
18.00-19.15 (GMT)
THURSDAY 9 DECEMBER
A roundtable discussion about the heritage of Jewish art and antiques dealerships in nineteenth and twentieth-century London.
With Martin Levy, Chairman of H. Blairman and Sons Ltd, Cherith Summers, Director at Murphy & Partners and Alice Minter, Curator at the Rosalinde and Arthur Gilbert Collection at V&A, London and Diana Davis, Independent Researcher, UK.
Introduced and moderated by Thomas Marks.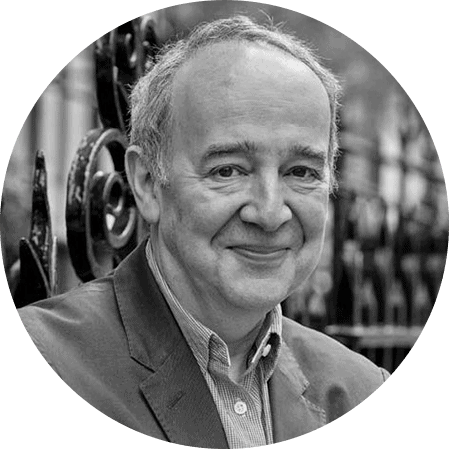 Martin Levy, FSA, is the fourth-generation head of H. Blairman & Sons, Ltd., the antiques concern based in London, founded by his great-grandfather Harris Blairman in Llandudno, North Wales, in 1884. Known internationally as an authority in Nineteenth Century English and Continental design, Levy is a past chairman of the British Antique Dealers Association, and member of the Reviewing Committee on the Export of Works of Art (1997-2007). Levy is currently Chairman of Decorative Arts Society and of the Kelmscott Campaign Group. He is also a member of the board of The Gilbert Trust for the Arts and a trustee of The Emery Walker Trust.
Cherith Summers works as an art advisor, and has been working on projects relating to emigré gallerists and the Hanover Gallery since completing a biography of Erica Brausen for her Master's Thesis. She co-curated Brave New Visions: The émigrés who transformed the British art world in 2019, together with Sue Grayson Ford, MBE. She has an MA in Art History and English, and an MLitt in Museum and Gallery Studies from the University of St Andrews.
Alice Minter joined the V&A as Curator of the Rosalinde and Arthur Gilbert Collection in July 2018. Prior to that, she worked for 10 years at Sotheby's London as specialist in silver and gold boxes. Alice has co-curated the display: Concealed Histories: Uncovering the story of Nazi Looting Art (V&A, December 2020 - January 2021), and curated the exhibition Masterpieces in Miniature: Treasures from the Rosalinde and Arthur Gilbert Collection, currently touring in China.
Dr Diana Davis specializes in the nineteenth-century art market in Britain and the interface between dealers and collectors. Her book, The Tastemakers: British Dealers and the Anglo-Gallic Interior, 1785-1865 was published by the Getty Research Institute in July 2020. She is on the Council of the French Porcelain Society and co-edits their peer-reviewed journal. She has been awarded a Getty Rothschild fellowship for 2022 and will use this research opportunity to study the later dealers in decorative art from the 1870s until 1930.
Thomas Marks is a writer and art critic. He is currently an Associate Fellow at the Warburg Institute, London, and was Editor of Apollo from 2013-21. He has contributed to numerous publications, among them Prospect, Literary Review and the TLS, and continues to write a monthly column for Apollo about the relationship between art and food. Marks is a trustee of Art UK, the cultural education charity that exists to democratise the UK's public art through digitisation and storytelling.