LAW Sponsor, Tectus Insurance selects 5 of their favourite artworks
Dr. Franz Ihm, Founder Tectus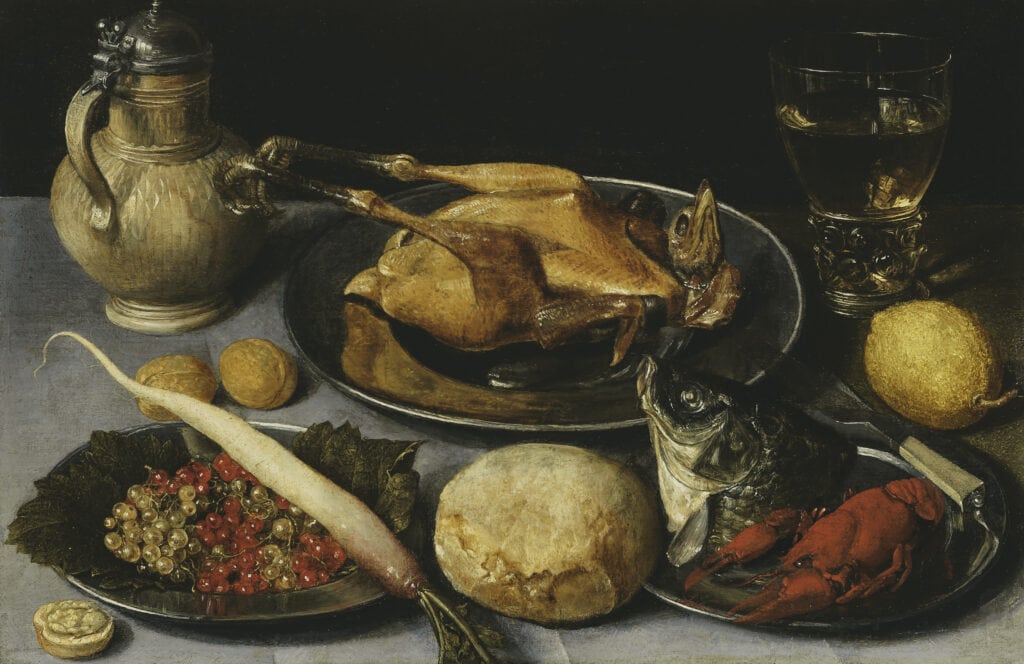 Georg Flegel (1566-1638)
 A Lenten Supper of Carp's Head, Guinea Fowl and Red Currants
Arnoldi - Livie 
"Although a carp's head is not something I would usually go for, the detailed depiction caught my attention immediately. A scene as if it had been photographed 400 years ago and as vivid and colorful as the day it was created."
Margit Barnás, Head of Team Tectus
Pierre Étienne Rémillieux 
Bouquet of Vividly Striated Tulips and other Spring Flowers 
Daxer & Marschall 
"The spring flowers are touching me in a quiet and subtle manner. Nothing allows my eyes to travel away because they embody everything soft and gentle. The bouquet looks like it was put together randomly rather than carefully arranged which enhances their natural beauty."
Paolo Sala
Oxford Street, London 
Bottegantica 
"This work caught my eye because of its atmosphere in combination with the perspective. We see a rainy day on a lively bustling street which is something I recognize as familiar. Everything about this work is authentic and celebrates the simplicity of a moment. Sky, houses and a rainy street seem to merge and provide calmness."
Nina Gscheider, Team Tectus
Max Liebermann (1847-1935)

The Flower Terrace, Wannsee Garden to the North-West
Daxer & Marschall 
"Not often enough in life it's about perspective. Adjusting our status quo back into perspective can be quite helpful and calming. Max Liebermann's cardboard painting is a great reminder of that."
Rupert Roth, Team Tectus
Charles Marie Dulac
View of La Presqu'ile de Portofino from Monte Allegro sur les hauteurs de Rapallo
Agnews
"This image simply awakened my longing for Italy. Portofino - it's such a beautiful place, who doesn't dream of being there right now. The glowing sky in its impressionist gesture promises confident optimism. A virtue which we are all in dire need of at the moment."