Live Q&A on Medieval Women: Subjects and Makers of Art
17.00 - 18.00, 23 March 2021
On Tuesday 23 March, join Dr Alexandra Gajewski (Reviews Editor, Burlington Magazine) and Dr Jana Gajdošová (Medieval Specialist, Sam Fogg) as they introduce the pre-recorded discussion on Medieval Women: Subjects and Makers of Art and answer all of your questions.
What do we know about medieval women artists? Why does anonymous have to be a man? How involved were medieval female patrons and did they have enough cultural references to have meaningful input? How were rebellious acts by female saints understood in the Middle Ages? What is the trouble with Mary? These questions are all a part of a pre-recorded round table discussion, which aims to introduce the subject of medieval women and which was organised in conjunction with the upcoming digital exhibition at Sam Fogg, entitled Medieval Women: Subjects and Makers of Art (25 February - 31 March).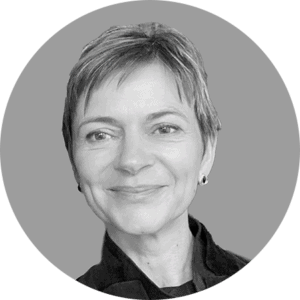 Dr Alexandra Gajewski is the reviews editor at the Burlington Magazine. She is a lecturer at the V&A and a fellow at the Society of Antiquaries. Between 2010 - 2015, Alexandra was a senior researcher at the CSIC in Madrid on a European Research Council funded project called Reassessing the Roles of Women as Makers of Medieval Art and Architecture.
Dr Jana Gajdošová is a medieval specialist at Sam Fogg and the curator of Medieval Women: Subjects and Makers of Art. She finished her PhD in 2015 and has taught at Cambridge University and at Christie's Education before joining Sam Fogg. She has published on architecture and sculpture in 14th century Bohemia.