Making women artists visible
18.00 - 19.00, 8 JULY 2020

It's hard to believe that almost 50 years ago art historian Linda Nochlin asked 'Why have there been no great women artists?' (1971). This panel of women - curators, authors, dealers and art historians - are setting out to make women artists of the 19th and 20th century visible through publications, exhibitions and conversations like this one. Many of these British women artists fell into obscurity but are now undergoing a reappraisal of their work. The panel will discuss women's achievements at prestigious art schools, how they often struggled to be part of major modern art movements and had to wait for recognition at the Royal Academy in London. The talk will highlight some recent exhibitions and works on view during London Art Week Digital.
Dr Alice Strickland, Curator, National Trust
Dr Alice Strickland is a curator for the National Trust. Her doctorate considered British women war artists of the Second World War and she has been awarded a Paul Mellon research grant for a publication on women war artists of the First World War. Her publications include 'Laura Knight' part of a series on Modern Women Artists (Eiderdown books, 2019), contributing author to the exhibition catalogue on Laura Knight (Penlee Museum and Art Gallery, Cornwall, 2021), 'Learning from the Masters' (Ashgate, 2013) and 'Women's Contribution to Visual Culture between the Wars 1918-1939' (2008).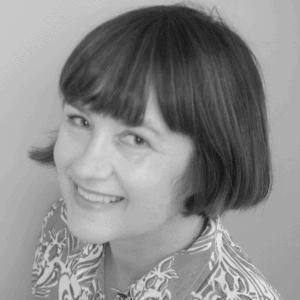 Dr Alicia Foster, Art Historian, Curator and Novelist

Dr Alicia Foster is an art historian, curator and novelist. She curated the first-ever museum show to focus on Jessica Dismorr's work which opened in autumn 2019 at Pallant House Gallery: Radical Women: Jessica Dismorr and her Contemporaries, and wrote the accompanying book (Lund Humphries). Publications include a monograph of Gwen John (Tate, 3rd edition, 2015) and Tate Women Artists (Tate, 2004). Her first novel Warpaint about four women artists employed by the British government in 1942-43 to make art and black propaganda was published by Penguin/Figtree in 2013. Twitter: @aliciabwfoster.
Dr Katie J T Herrington, Art Historical Research and Curator

Dr Katie J T Herrington is a freelance art historical researcher and curator. She won funding for and has led British Women Artists 1750-1950, a University of York-based subgroup of the Tate British Art Specialist Network, since 2015. In 2018 she co-curated the exhibition Annie Swynnerton: Painting Light and Hope at Manchester Art Gallery and co-authored the accompanying catalogue. She is interested in British and European art with a particular focus on the material qualities of Victorian paintings. She researches women artists who worked beyond predetermined categories, between disciplines and media.
Sacha Llewellyn, Writer and Curator

Sacha Llewellyn is an independent writer and exhibition curator. She specialises in inter-war British art, with a particular focus on women. In 2017 she was awarded the William M.B. Berger Prize for British Art History. She has curated, co-curated and contributed to exhibitions at numerous museums and galleries, especially on women artists: Evelyn Dunbar at Pallant House Gallery (2015), Winifred Knights at Dulwich Picture Gallery (2016), Fifty British Women Artists 1900-1950 at Leeds University Art Gallery (2019) and 'British Women Surrealists' at Dulwich Picture Gallery (2020).
Karen Taylor, Founder, Karen Taylor Fine Art
Karen Taylor is a private dealer in British and topographical art with a particular interest in works of historic and geographical importance. She works by appointment in London. Taylor worked in the British drawings department at Sotheby's and after 10 years moved to Spink where she ran the picture department. In 1999 she established Karen Taylor Fine Art, and for the last five years she has been regularly exhibiting at fairs in London and holding exhibitions. Karen has published a catalogue on British Women Artists (1780-1890) and their works on paper for LAW Digital.