The Impact of the 20th Century on Women Artists
17.00 - 18.00 (BST), 29 March 2021
A conversation between Florrie Evans and Jo Baring, on the views and barriers surrounding women artists in 20th century Britain.
In 1955 a review in The Times described Elisabeth Frink's first solo show as "Here is a sculptor of rare promise, indeed of rare quality, for Miss Frink's handling of the problems of sculptural form is such that one has to make no allowances for her youth, or her sex".
This will be a reference point for the talk in which Jo will focus on women sculptors in particular, and Florrie will look at some of the key female artists handled by The Fine Art Society over the years.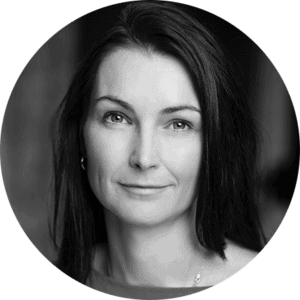 Jo Baring is the Director of the Ingram Collection of Modern British & Contemporary Art. A former Director of Christie's UK, she is the co-host and co-writer of the podcast on women sculptors 'Sculpting Lives', which was recommended as a top arts podcast by the Royal Academy, Evening Standard and The Guardian amongst others. She has curated exhibitions at museums and galleries across the UK and is a fellow of The Royal Society of Arts, and a trustee of the arts charities Artists Collecting Society and ArtCan.
Florrie Evans is Director of The Fine Art Society in London, specialising in late-19th & 20th Century art. She was Director of The Weiss Gallery for a decade, and prior to that a Specialist in the British Pictures & Old Masters departments at Christie's. She has curated several independent exhibitions, most recently a Heritage Lottery Funded show for the Thames Festival Trust. She has contributed to arts publications including Apollo Magazine, and has appeared as an expert in portraiture and costume for the BBC.