SUMMER 2019 EXHIBITING GALLERIES
GALLERIES/
John Mitchell Fine Paintings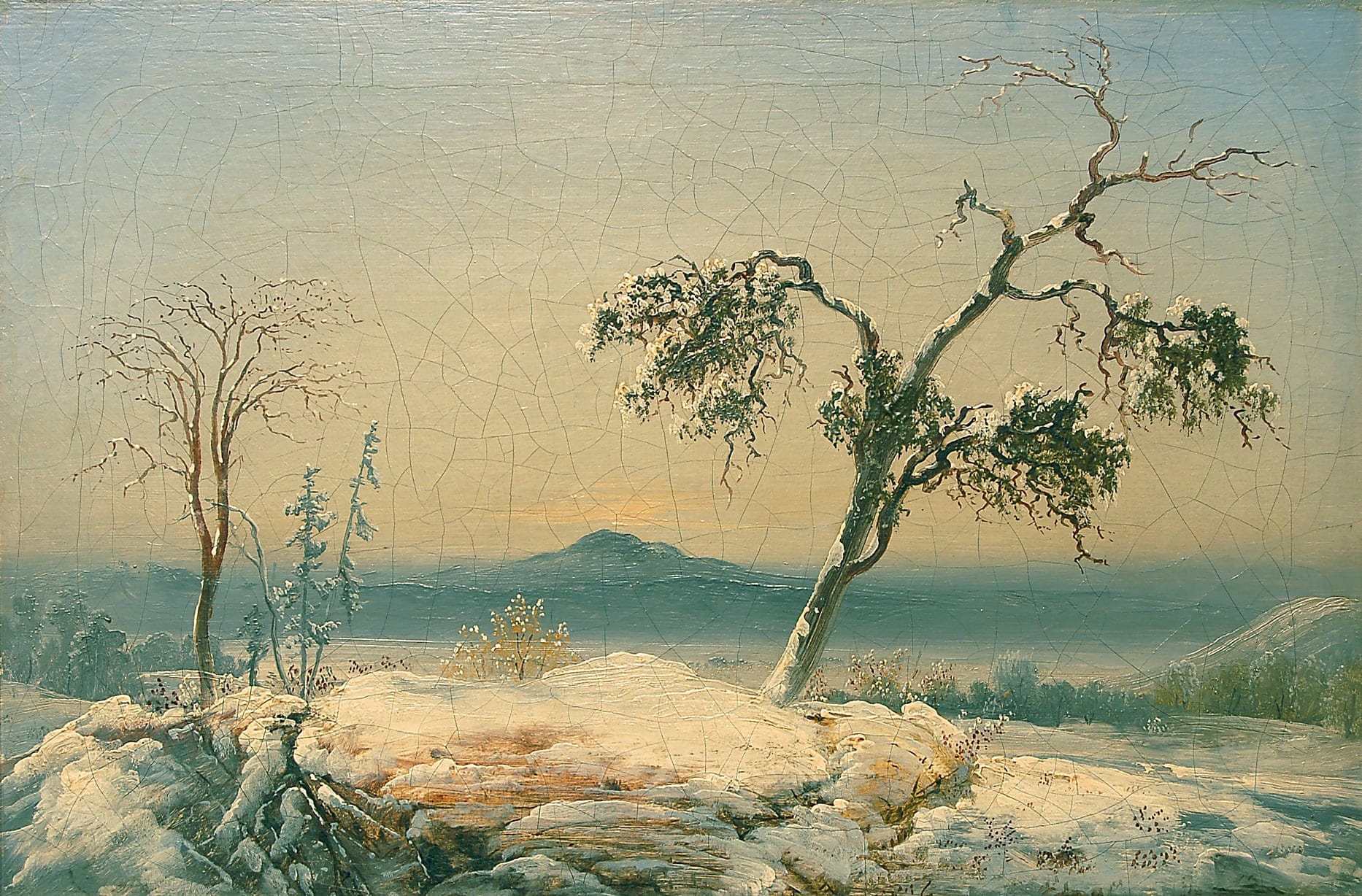 Peder Balke (1804-1887)
Landscape from Finnmark
Oil on canvas
34.9 x 52 cm
CLICK ON ART WORK TO FIND OUT MORE
John Mitchell Fine Paintings is an independent family business established in 1931. Now in its third generation it is run by brothers James and William Mitchell. They specialise in buying and selling European and British paintings and drawings from the seventeenth to the twentieth century. Over the firm's ninety year history they have sold paintings to many national and international institutions; most notably in recent years the earliest Dutch painting in the National Gallery of Art, Washington, a winter landscape of 1611 by Adam van Breen.
Exhibition: From Fjord to Forest
From Fjord to Forest will present landscapes predominantly by nineteenth century Swiss, German and Norwegian painters with an emphasis on each country's respective national characteristics such as fjords and lakes, forests and woodland as well as glaciers and valleys. The exhibition will include plein air oil studies as well as more formal studio paintings and several will be sold to benefit the Asbjorn Lunde Foundation in New York. Asbjorn Lunde was a leading collector within these schools of landscape art and amassed one of the largest groups of paintings by the Swiss artists, Alexandre Calame and Johann Gottfried Steffan. Lunde was equally a pioneer buyer of the mystical Norwegian scenes by Peder Balke. With a focus on trees and wilderness, From Fjord to Forest will examine the lingering impact of the Romantic movement in European painting and, moreover, our heightened awareness of the continent's shifting natural profile through climate change.