SUMMER 2019 EXHIBITING GALLERIES
GALLERIES/
Georg Laue, Kunstkammer Ltd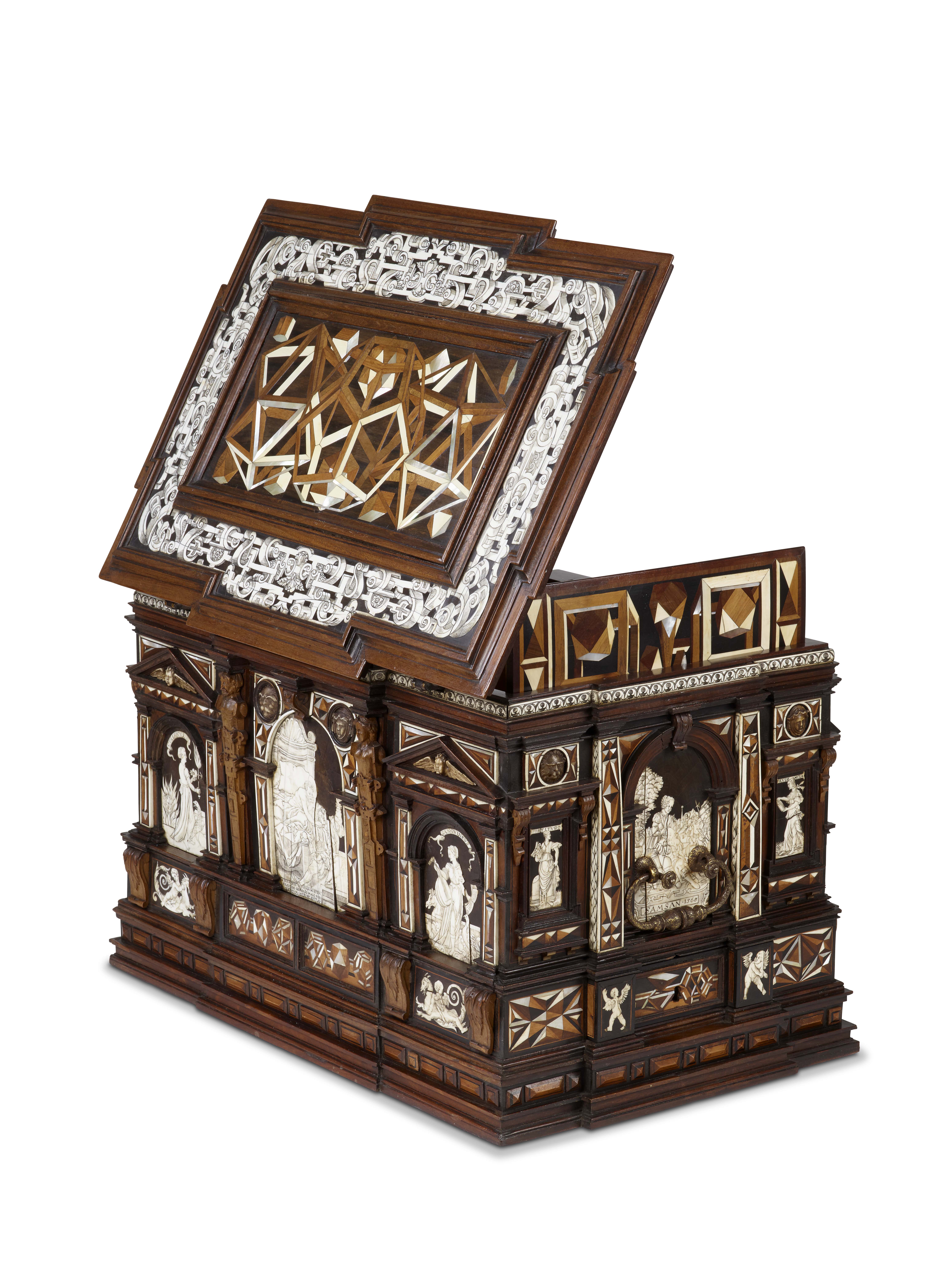 Court Renaissance Casket from Newbattle Abbey by the Nuremberg Master of Perspective, dated 1565
Various woods, engraved bone, mother of pearl, alabaster, etched and fire-gilt iron
35 cm x 53 cm x 36 cm
CLICK ON ART WORK TO FIND OUT MORE
Georg Laue is internationally known for exceptional Renaissance artworks made for Kunst- and Wunderkammer out of amber, coral, coconut, silver, rock crystal, and other precious materials. In his Munich gallery, he recreates the atmosphere of the princely Kunstkammer representing the macrocosm on the base mankind's artistic creations and god's natural works. In building up Kunstkammer collections, Georg Laue has not just become a staunch ally of collectors. He also supports public institutions, among them some leading museums, in preparing and carrying out Kunstkammer exhibitions. Since 2014, he is also based in London with his Kunstkammer Ltd.
Exhibition: The Renaissance Casket from Newbattle Abbey
The exhibition "The Renaissance Casket from Newbattle Abbey" in conjunction with Trinity Fine Art focusses on a major Renaissance artwork of national importance for Britain: a magnificent casket made in Nuremberg in 1565 and owned by the Marquesses of Lothian from the 1720's on. Once displayed at Newbattle Abbey, this gem of Renaissance cabinet-making owes its unique appearance to trompe l'oeil marquetry representations of geometric solids and exquisite engravings. Made at the workshop of the Nuremberg Master of Perspective, it is one of only eleven pieces of furniture by this cabinet-maker to have survived. A richly illustrated book dedicated to the Lothian Casket retraces the history and importance of this unique artwork coming from one of the most important British private collections.