Exhibitions continuing beyond LAW Winter 2021...
Written by Pippa Roberts | 13 December 2021
Whilst London Art Week Winter 2021 has now drawn to a close, there are still plenty of specially-staged exhibitions continuing on view in London Art Week galleries over the coming days and weeks...
Sam Fogg
To Thursday 16 December - Saints & Miracles: Holy Lives and Sacred Objects in Medieval Europe at Sam Fogg in Mayfair. Discover the stories of eight saints venerated in the Middle Ages, including Saint Francis, Saint Helena, Saint James and Saint Denis. Their lives and the miracles associated with them are explored through this exhibition by looking at artworks from both religious and secular settings.
Stephen Ongpin Fine Art
To Friday 17 December - Giorgione to Picasso: Masterworks of Six Centuries at Stephen Ongpin Fine Art in Mayfair. Celebrating a move to its new premises in Mayfair, the gallery is also publishing a special catalogue, Giorgione to Picasso: Masterworks of Six Centuries, featuring 25 exceptional drawings dating from the 15th to the 20th century, including works by François Boucher, Jean-Honoré Fragonard, Thomas Gainsborough, Paul Gauguin, Guercino, Jean-Auguste-Dominique Ingres, Henri Matisse, Emil Nolde, Odilon Redon, Egon Schiele, Giambattista Tiepolo and Antoine Watteau.
Piano Nobile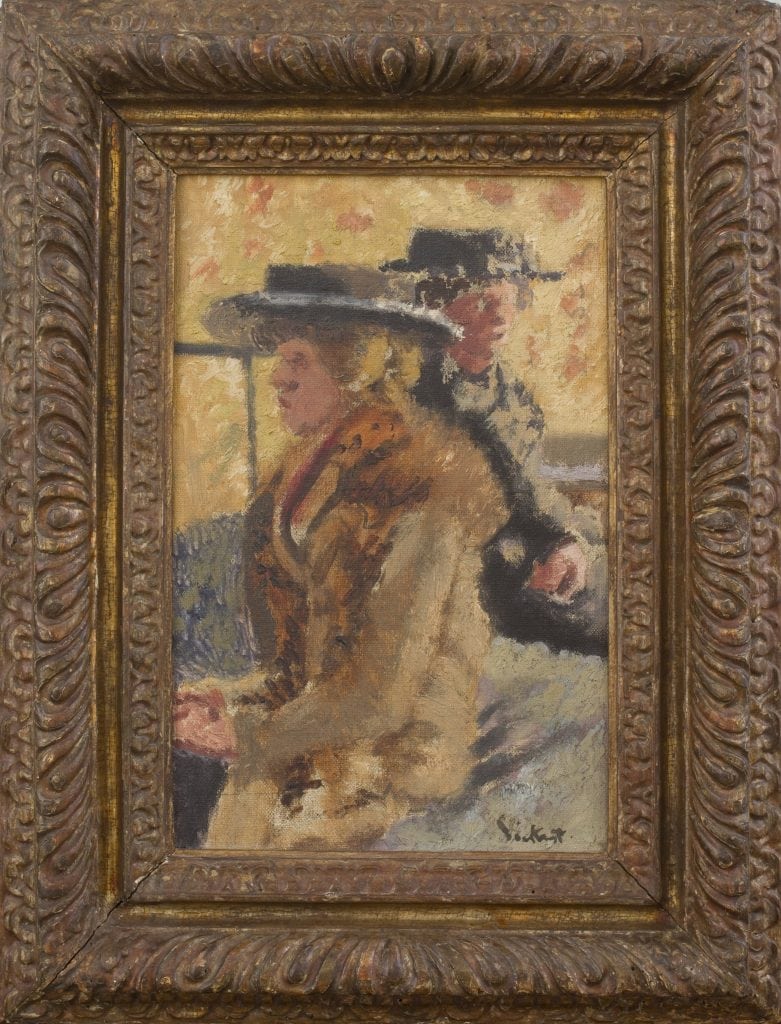 To Friday 17 December - Sickert: The Theatre of Life at Piano Nobile in Holland Park. In 1934, Virginia Woolf described Walter Sickert as "probably the best painter now living in England". Among the sources of inspiration that sustained him over a long career, none won him so much acclaim and infamy as the human face and body. Eight decades after his death this exhibition brings together over 40 of his figure paintings, including some of the most original works executed by a British artist in the 19th and 20th centuries. Many of these works have not been exhibited since the artist's lifetime. The exhibition spans the full length of Sickert's career, with paintings loaned from museums and private collections. Early works include his music-hall scenes and visionary paintings from the 1920s and 1930s, including The Plaza Tiller Girls - a group of works depicting Jazz Age dancers brought together by Piano Nobile for the first time. Also on view is Sickert's First World War masterpiece, The Integrity of Belgium (Government Art Collection). The exhibition has been curated with Richard Shone and an accompanying publication features essays by him and Wendy Baron with first-hand accounts of Sickert by Basil Jonzen and Duncan Grant.
Guy Peppiatt Fine Art
To Friday 17 December - British Drawings and Watercolours from the 18th to the 20th Centuries at Guy Peppiatt Fine Art in St. James's. This wide-ranging exhibition showcases landscapes and cityscapes to portraits.
Daniel Katz Gallery
To Friday 17 December - Winter Show at Daniel Katz Gallery in Mayfair. A choice selection of paintings and sculpture, highlights include a terracotta relief by François-Marie Poncet (1736-1797) dating to 1775 depicting a portrait of a lady in profile.
The Fine Art Society
To Wednesday 22 December - Scotland at The Fine Art Society. For a small country, and one whose nation school was late in developing, the history of Scotland's visual arts is particularly rich and diverse. Scottish artists were, and are, a disparate lot, and although there were groups and schools and movements, there are also individuals who were fiercely independent. The 'Scottishness' of Scottish art is elusive, but it clearly exists in the sheer enjoyment of painting. This winter The Fine Art Society are bringing Scotland to London with a​ presentation​ of Scottish pictures from across the nineteenth and twentieth century, including significant works by Allan Ramsay, Sir David Wilkie Sir James Guthrie, David Roberts RA, Harrington Mann, George Leslie Hunter, Robert Macbryde and Joan Eardley.
Sladmore Gallery
To Thursday 23 December - Into the Wild: a selection of animal sculpture at Sladmore Gallery in St. James's. The father of animalier sculpture Antoine-Louis Barye enabled the citizens of Paris to bring wild creatures into their homes, running wild and forever captured in bronze. The people of Paris had largely not travelled to the Savannahs and jungles from where these animals came and they were to them truly magical, exotic creatures. The fascination with capturing the rush and emotion of our wild cousins in small scale has remained unabated since the nineteenth century and today is upheld by sculptors who still focus on creating jewel-like pieces with the very best of casting methods. Sladmore Gallery are showing examples from the 19th, 20th and 21st centuries.
Philip Mould & Company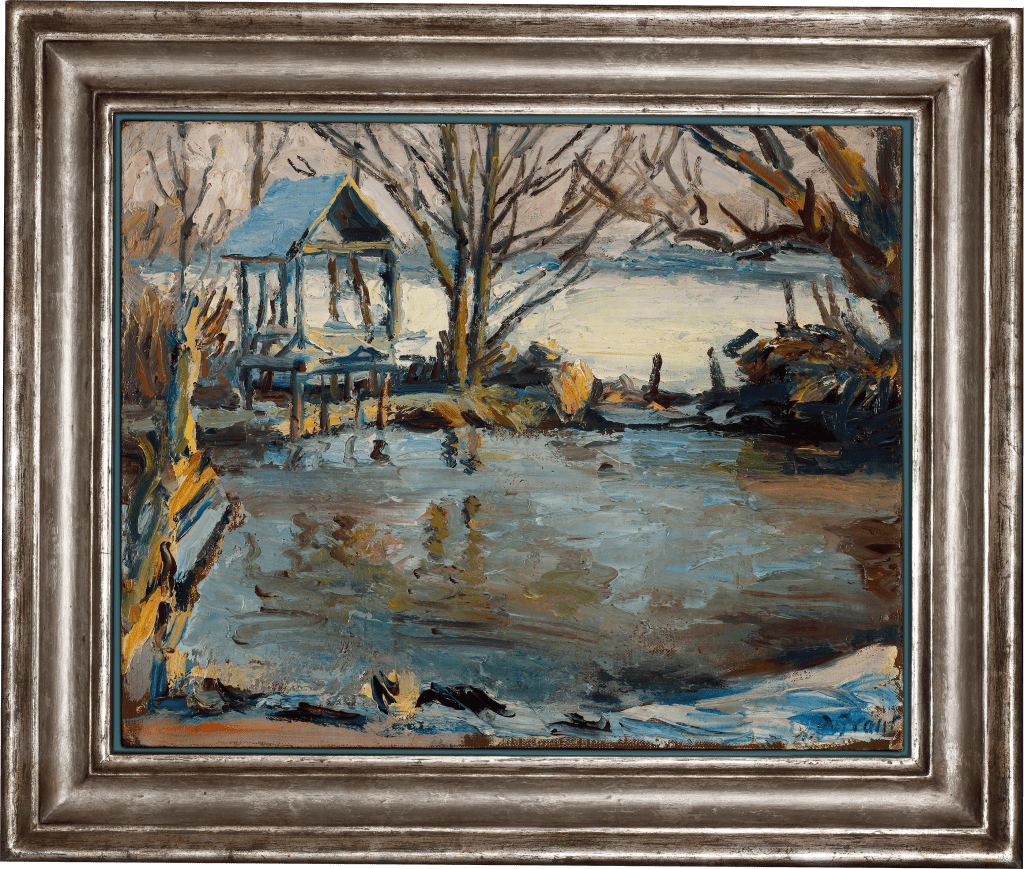 To Thursday 23 December - Bloomsbury Life at Philip Mould & Company in St. James's, a selling exhibition of the work of Bloomsbury artists. The Bloomsbury story and its aesthetics constantly give. Delightfully, there is still the opportunity to acquire high-quality and emotive examples of their work some of which are featured in this exhibition.
Abbott & Holder
To Thursday 23 December - Ethel Gabain (1883-1950), Portrait of a Woman at Abbott & Holder in Bloomsbury, takes a closer look at one of the few artists able to support themselves from the sale of lithographs in the early 20th century. Her draughtsmanship and technical expertise were built on sound training at the Slade, the Central School and years practising in Paris. In 1911 she was taken up by Harold Wright at P&D Colnaghi, the great print publisher of the age. What made her success remarkable was not simply that she made her way in an art world dominated by men, but her prints were almost exclusively concerned with 'woman-hood'.
Colnaghi
To 25 February 2022 - Naples at Colnaghi in St. James's, an exhibition exploring the city's greatest Old Masters and its enduring influence. The centrepiece of this show is a magnificent 18th century Neapolitan Crèche, or Presepe. With its large-scale carved and painted figures, animals and still-life elements, this remarkable work is on show in its own room within the London gallery.
If you cannot make it, take a virtual tour of the exhibition...